VAT Exemption Form

How to Purchase Online with VAT Exemption for a Disabled Person
What is VAT Relief?
The Government allow for products that are created or adapted for disabled people to be purchased without VAT charges. This means that instead of paying 20% VAT, you will purchase products at 0% or as the displayed price in our online store.
Do I Qualify?
Your disability, or the disability of the person you are claiming from, must qualify. The Government outline that for the purpose of VAT your disability or long-term illness is:
a physical/ mental impairment that impacts on your ability to perform everyday activities
a condition that is classed as a chronic illness
a terminal illness
Those who are elderly but able-bodied or those who are temporarily disabled, do not qualify. For further guidance, please visit GOV.UK. Please note that not all products are eligible for VAT relief, our customer services team will advise on any items within your order that may not qualify.
Claiming VAT Relief with Nurse Call Solutions
To request VAT relief on your online order, please continue to add the required products to your cart as normal. When proceeding to the checkout stage of your order, please select the option 'Telephone Order Form', this will submit your order and details to us for processing (please note on your order that you wish to submit a VAT exemption form).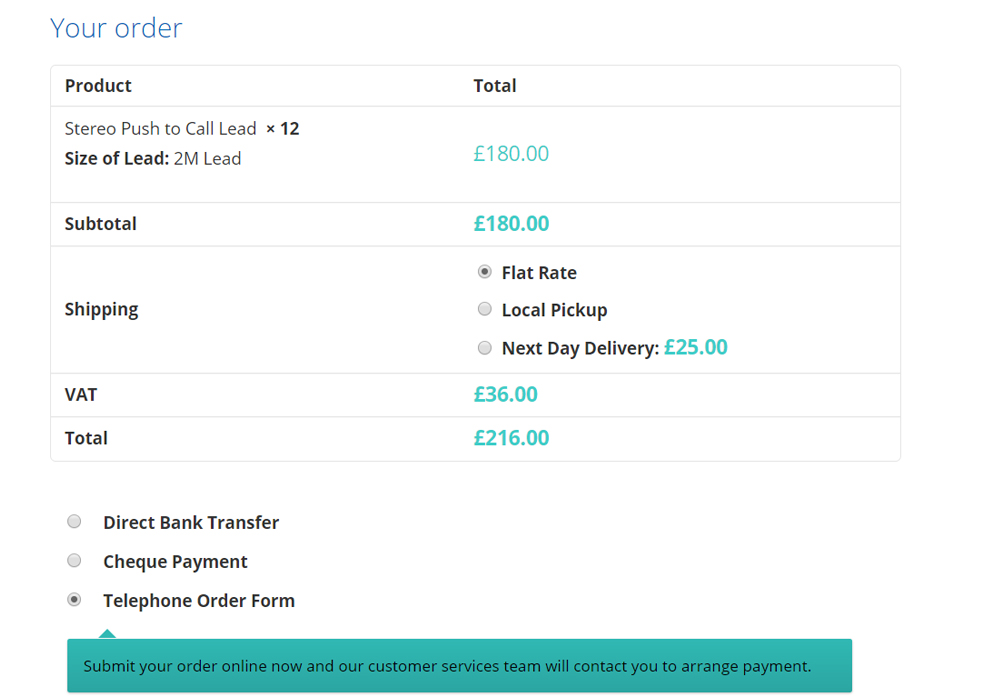 Once your order is placed, please download, complete and submit the VAT Exemption Form below. You can email this to info@nursecallsolutions.co.uk or print it off and post it to us on:
Nurse Call Solutions
Unit G, Dundyvan Enterprise Park
10 Dundyvan Way
Coatbridge
ML5 4FR
A member of our customer services team will contact you following receipt of your information to adjust your invoice for the exemption as well as make arrangements for payment. Nurse Call Solution must receive your VAT exemption form in order to complete and process your order. If you have any further queries about claiming VAT exemption on your order then please feel free to contact us via the online chat or by phone on 01236 707 921.