Stereo Push to Call Lead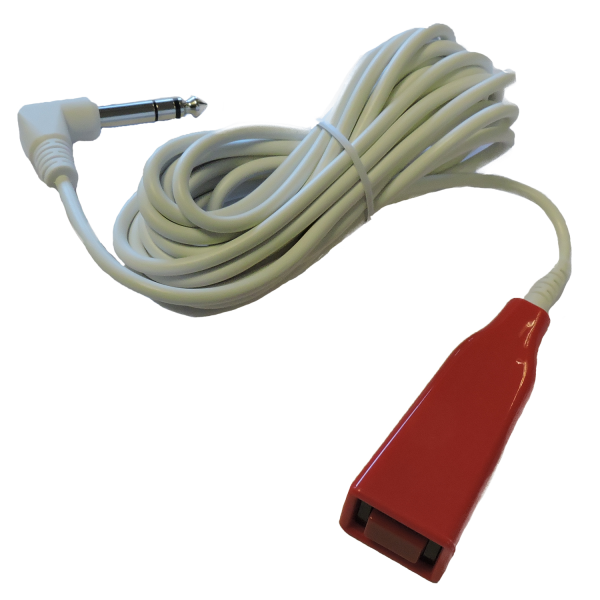 The 2M and 4M Pear Push Leads are compatible with any Nurse Call System that supports a stereo fitment (such as Quantec and 800 Series), allowing patients to make a call from a chair or bed. Unsure about the fitment you require? Please see our quick guide to compatibility for some of the UK's most popular systems.
---
Product Description
Pear Push Leads are available for stereo fitment Nurse Call Systems and provide one level of call. We currently supply push Leads in both a 2 meter and 4 meter design.
Features
UK Delivery in 3-5 Working Days
Plugs directly into the Nurse Call System
Brightly coloured button for quick visibility
Technical Specification
2M Lead and 4 Meter Lead Available
Stereo connector