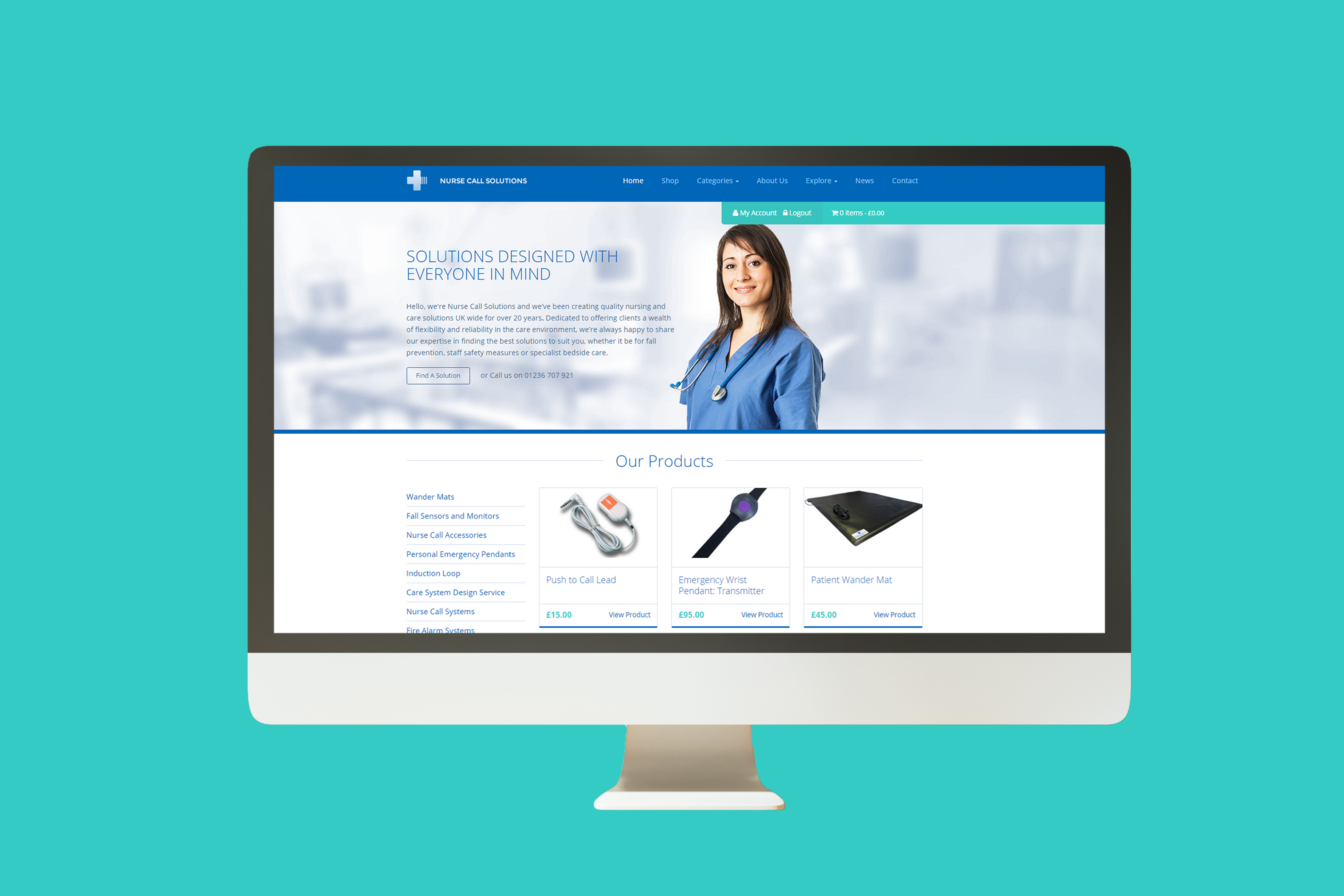 We are delighted to showcase our new e-commerce website and re-brand, bringing Nurse Call Solutions to the forefront. We've been working over several months to improve our product offering as well as the information available about our product ranges online. Nurse Call Solutions supply to multiple care institutes across the UK and Ireland, some of which have been with us for over 25 years. The new website will provide new and existing clients with a fantastic information resource as well as representing 'What We Do' across the web.
Purchase Directly From Our Website
With the option to make secure payment via SagePay, Paypal, Visa, MasterCard, American Express, Cheque or Maestro, feel rest assured that your payments can now be processed quickly and safely. Alternatively, if you'd prefer to send us a cheque or BACS your payment , these options are also available from the checkout area.
Create Your Own Client Account
An online client account can be very useful for both small and large organisations who may have multiple staff members ordering their Nurse Call Accessories. If all staff members aren't aware of the type of nurse call system or connector compatibility within a facility, the individual client account will show purchase history as well as details about your system, making future purchases quicker and easier for rotating members of staff.
Chat Online with Experienced Staff Members
The new NCS site also allows customers to chat instantly with a member of staff online, making it quicker and easier for you to ask questions about our product range or request further information. Online chat is available between 9.30am and 5 pm Monday- Friday. You can also leave us a quick message with any queries via the chat screen outwith these hours.
Access To Product Information 24/7
Buy something a while back and miss place the manual? We all do it! Our new downloadable 'Use Guide' section stores product manual and guides online for access, as and when required. You may need these if you are moving products around the facility and they need to be reinstalled, or a new staff member needs to get up to speed for monitoring a patient on rotation.
Seasonal Online Offers
If you have a client account with us, our dedicated team will keep you informed of our latest offers, whether it be our annual 'Summer Sizzler' or spring promotions. You can now redeem e-coupons for the various deals and packages in place. Whoopee!
Nurse Call Solutions Director, Lynne King said:
"A fresh look for the organisation and some great new online features. We'd like to thank all of our loyal customers for their continued business over the years, and we look forward to developing our product offering towards the future as the company grows from strength to strength."