Quantec Call Point (With Magnetic Reset & Remote Socket)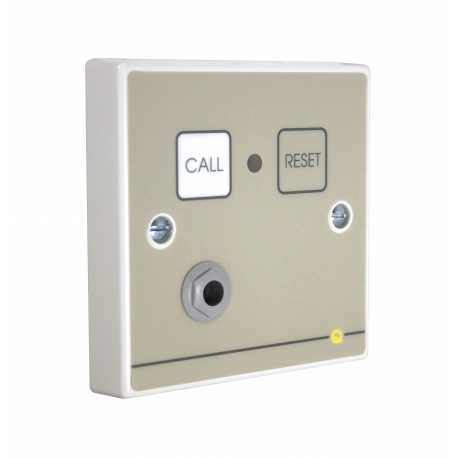 The QT602M is a programmable and addressable call point with Magnetic Reset and Jack Socket. Variations available with Infra Red and Sounder Capability.
---
Product Description
Quantec's call points have two buttons, a red/green confidence light and (depending on the version purchased) a remote socket for connecting ancillary devices such as tail call leads and pressure pads. The type of call point used will depend on the type of operation (button or magnetic reset) and the system features you wish to take advantage of. For example, if you wish to utilise Quantec's Call Follower Sounder option, call points with sounders should be used. Likewise, if you want to make calls with infrared transmitters, call points with infrared receivers should be used.
Additional Information
| | |
| --- | --- |
| Variation: | QT60M Quantec Call Point with Magnetic Reset (Standard), QT602SM Quantec Call Point, Magnetic Reset & Sounder, QT602RM Quantec Call Point with Magnetic Reset & Infra-Red, QT602RSM Quantec Call Point with Magnetic Reset, Infra-Red & Sound |
Features
Programmable to working range of ways
Includes Jack Socket and Reset Button
5 Levels of call (depending on configuration)
Technical Specification
Dimensions: 86 W x 86 H x 30 D mm