Quantec Bed Sensor Pad (Stereo)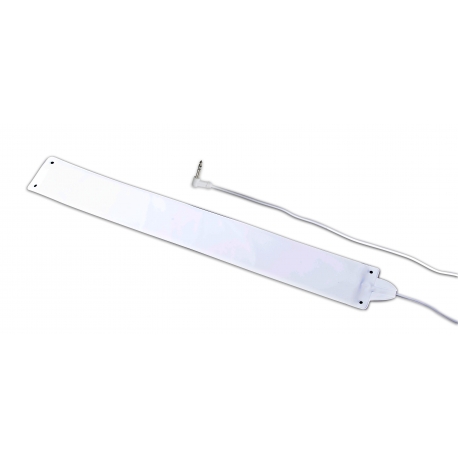 The QT633 is compatible with the Quantec and 800 series nurse call systems, the mat senses changes in pressure that indicate a patient has vacated their bed.
---
Product Description
The Quantec Bed Pad Sensor is typically placed across a patient's mattress under their bed sheet. It should be positioned directly under the individual for best results. The connected nurse call system call point works with the mat by managing small changes in pressures that are associated with small movements or a resident changing position in bed. This minimised the risk of falls or nuisance calls.
Features
UK delivery in 3-5 working days
Supplied with 2m lead
Easy to install straight to the nurse call system
Technical Specification
80 cm x 10 cm
Closed right angle jack plug