Quantec Ceiling Pull Cord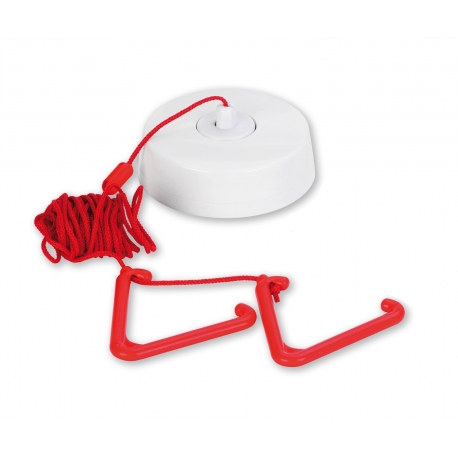 The QT607 Ceiling Pull Cord can produce a standard or en-suite call on Quantec Nurse Call Systems.
---
Product Description
The Quantec pull cord provides reassurance to its users that a call has been activated through triggering Red LED lighting on the system. It is usually connected to an Addressable Call Point.
Features
3meter red nylon pull cord
Activated Red LED lights in the system to ensure users that a call has been activated
Open-Side triangle based , easy grip handle
Technical Specification
56g
Plastic
Dimesions: 93mm diameter x 27mm deep.
Ceiling Mount Only