Quantec Display Interface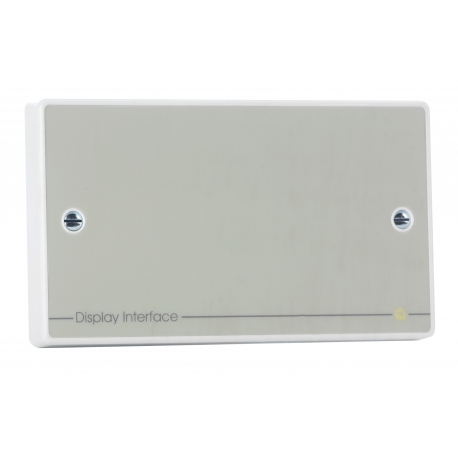 QT615S Connects the large LED corridor display to be connected to the Quantec system.
---
Product Description
The display interface allows a QT608CD1S large corridor display to be connected through the RS232 serial interface lead (this is supplied with the large display).
Features
Can be mounted on a standard UK 20mm double gang flush /surface back box.
Plastic Finish
Technical Specification
Weight 260g
Power Requirements: Nominal 24V DC (from Quantec Controller/Network).