Quantec Floor Pressure Mat (Stereo) QT644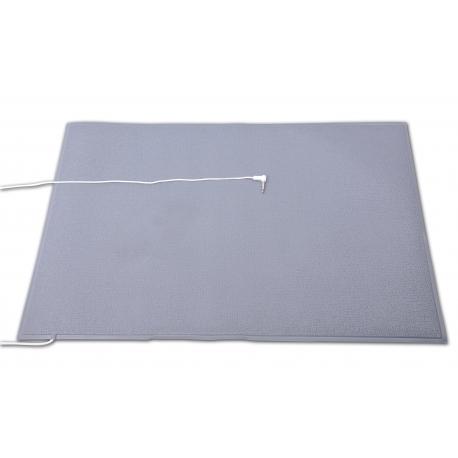 The floor pressure mat triggers a call to Quantec or 800 series when pressure from a foot is applied to the mat. Indicating that a resident is wandering and may be at risk of falling.
---
Product Description
Our quantec floor pressure mat connects easily to the both Quantec and 800 Series call points. The pressure mat should be located next to a patient or resident's bed, this enables a standard call to be triggered when pressure is applied to the mat when it is stood on. A reassurance LED at the host call point will light up as steady when the pressure mat is activated or the jack plug is removed. This is a simple, reliable and effective fall prevention method that is popular with care homes across the UK.
Features
Compatible with Quantec and 800 Series Nurse Call Systems
UK Delivery in 3-5 working days
Durable PVC grey finish
Non-Slip rubber base
Technical Specification
90cm x 60cm (3ft x 2ft) floor pressure mat
2m lead
6.35mm jack plug.