Quantec Monitoring Point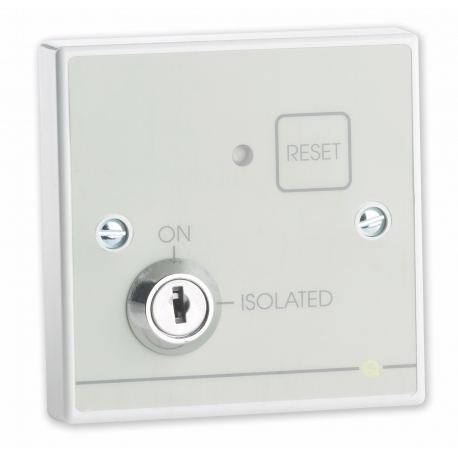 The QT604 is operated by a key switch to isolate the point. The unit's reset button can be used to cancel calls.
---
Product Description
Variations are available for the Quantec Monitoring Point which include Magnetic Reset. The call point can be set to produce standard or emergency calls.
Features
Red and Green reassurance LED light
The isolation key switch allows users to switch off monitoring.
Technical Specification
Dimesions: 87 W x 87 H x 29 D mm